Onboard a new colleague
This tutorial guides you through the "Onboard a new colleague"-service which is part of the trial store. The intention is to get familiar with the user web and how it is to use a service in Zervicepoint.

Log into the test drive environment with the credentials sent to you and enter the Employee onboarding Services.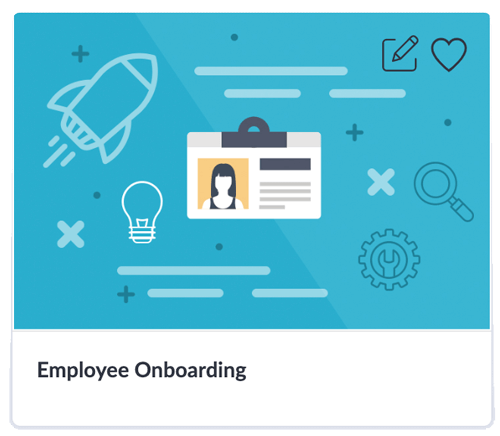 In order to complete this demo, you'll assume the role of multiple user types (an employee, a manager, people from HR/Finance and service desk).
Note!

Having multiple roles at the time will make it harder to understand the structure of the activity feed. The reason we do this is for you to be able to follow all the different steps without having to create multiple roles.
---
Let's get started!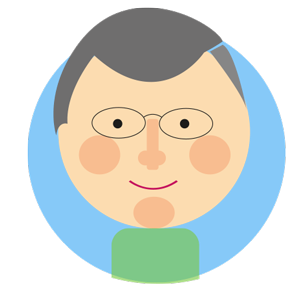 The manager fills out basic information about the candidate employee including the employee's private e-mail.

Based on this information, a temporary account would be created and login information is sent to the candidate employee.
In this tutorial, we'll skip this step and you'll instead access both the manager's and the employee's accounts.
---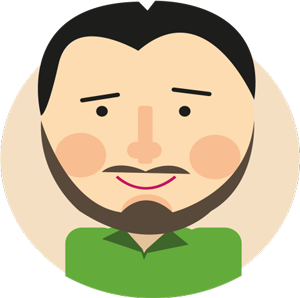 The candidate employee can then login to the portal by following the emailed instructions. As previously mentioned, you're also accessing the employee's view via your account.
The candidate employee can then access the task under the To-Do List tab.

The candidate is then prompted to fill out a form, which can be filled out in one go or saved as draft, thereby able to take it step by step.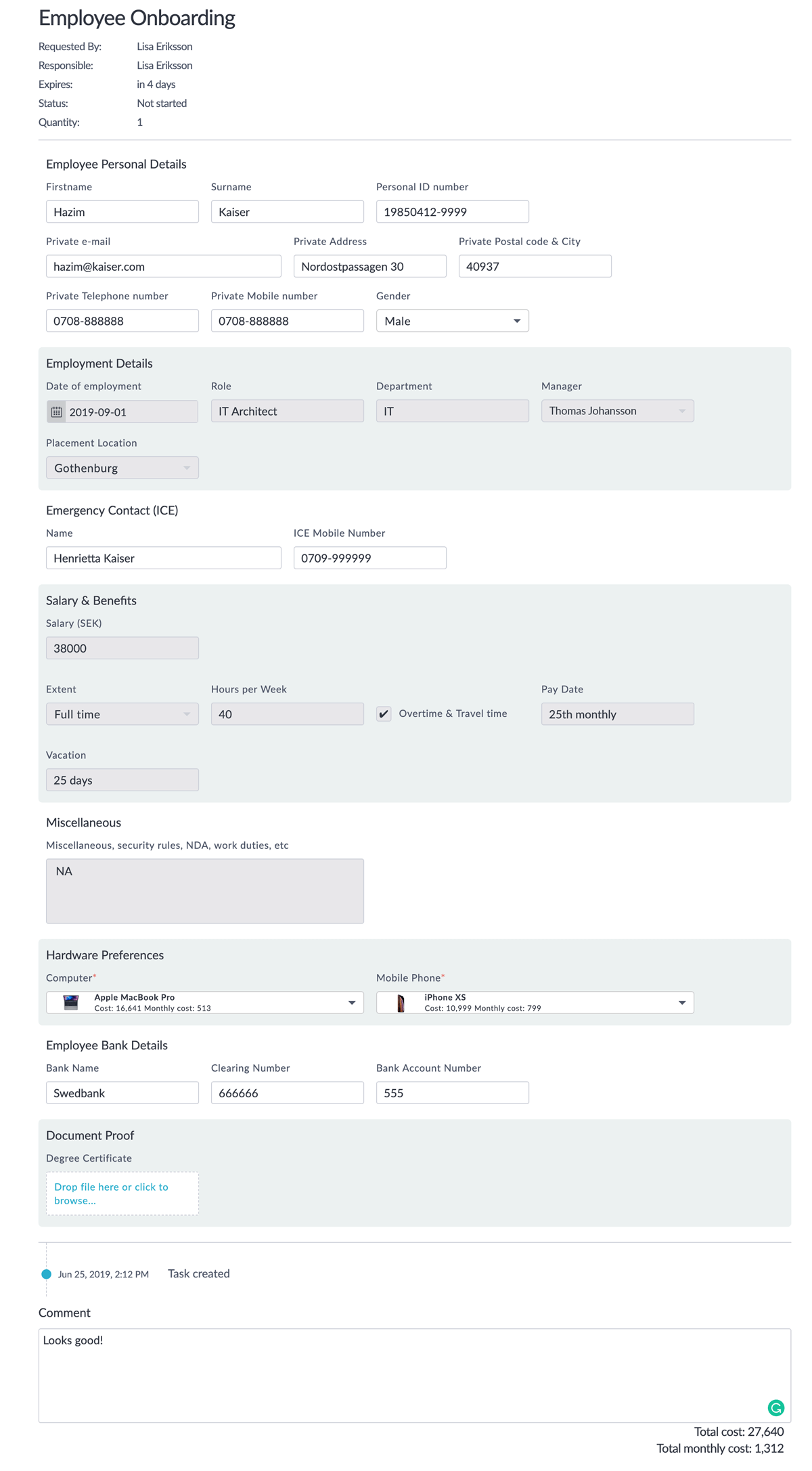 Once completed, the state of the task can be changed to "accept". Once accepted, the process continues.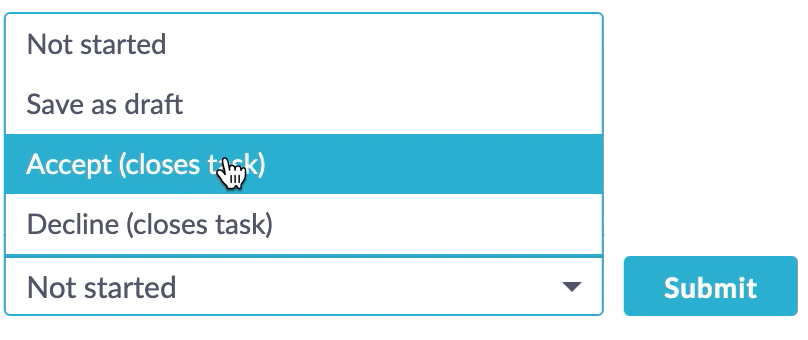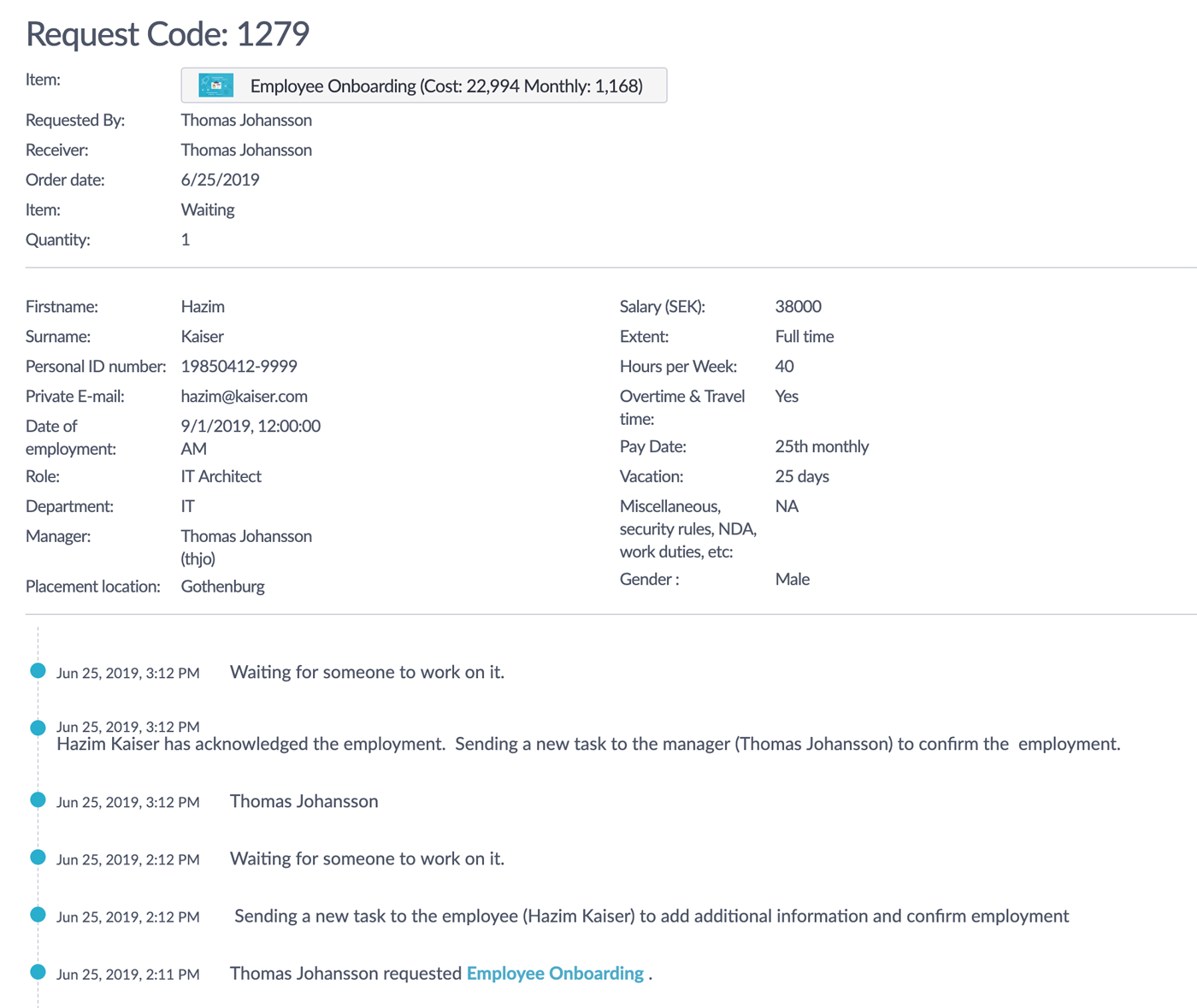 ---
In the next phase, hardware and systems configurations are coordinated. In this case, parallel tasks are forwarded to HR/Finance, IT and the reception desk.
HR/Finance receives all the required details about the employee. This information is transferred into related systems and when concluded, the task is set to "finished". The manager receives a status notification, both via mail and via the portal.

The manager or IT receives a task to order a computer, mobile phone, and subscription

The manager or site administration receives a task to order flowers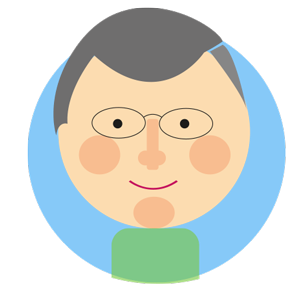 The manager receives acknowledgments via a summary email and directly in Zervicepoint. The onboarding process is completed and arrangements have been made for the new employee to begin at the agreed starting date.