Pages
Zervicepoint services are structured and categorised within Pages. Create subpages and display your services relating to subcategories within a page. Services can belong to one or more page.
Add rich text blocks to explain your service range, using your company's tone of voice.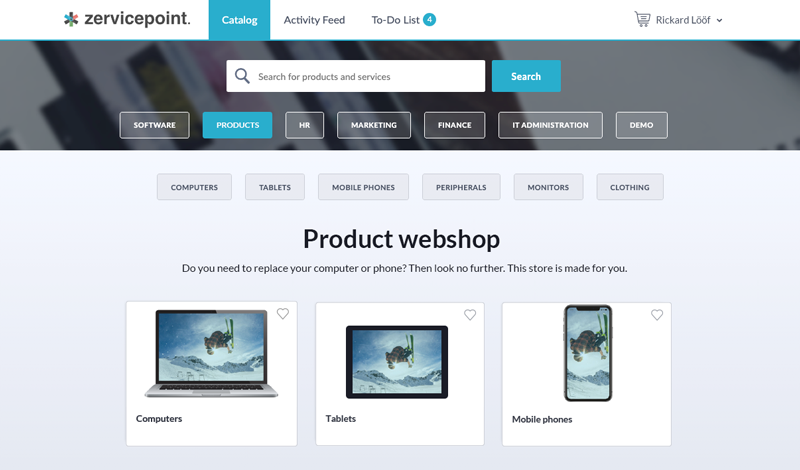 Landing page
The portal's landing page displays all of your selected and recommended services as well as the user's favorites.
Table pages
By adding a Table Section to a page, you can visualise data from any inventoried data source in a table format. Select columns you want to show, and customise columns as you design the table from within the Admin Web.
Create dynamic tables by connect actions to it, so that your users can interact with its contents. The actions you assign are connected to existing services in the store.